This past weekend, a North Korea Hackathon took place in Silicon Valley, hopefully the first of many. The New York City-based Human Rights Foundation organized this event in San Francisco that drew a diverse crowd of about one hundred people, including engineers, college students, investors, journalists, and four prominent North Korean defectors. People who do excellent research, writing, and journalism like Martyn Williams, Chad O'Carroll, and Kurt Achin were there. The goal of this weekend was to tap into the Silicon Valley's brains and skills to come up with creative solutions to send foreign media and information into North Korea, the most intentionally isolated regime in the world. As many of you know, accessing foreign information is highly dangerous for North Korean people, yet many risk their lives to secretly watch dvds, read foreign news, and listen to radio programs in order to desperately learn more about their world outside North Korea. You could read more about the happenings throughout the hackathon in real journal articles that I'll share below, so I'll refrain from describing much of the event's official agenda in this blog post.
HACKATHON: DAY ZERO. I flew in on Friday, the day before the hackathon to meet up with Mr. Kim Heung Kwang, the executive director of North Korea Intellectuals Solidarity (click here for English version) and the other three North Korean defectors who were all flying in from Seoul. The Wikimedia Foundation graciously hosted us and the Human Rights Foundation organizers for a wonderful dinner at their headquarters office in San Francisco to learn more about the individuals' work centered on sending information into North Korea against the regime's will. There was a lot of conversation around how the Korean wikipedia is already being sent into North Korea onto USB thumb drives, and more side discussions about how more individuals and organizations can get add to this effort.
I think that the delicious southern-inspired meal was too heavy for the defectors, so after the Wikimedia dinner, the North Korean guests, two bilingual friends, and I walked into Chinatown to eat Chinese food and have some Japanese and Chinese beer.  Interspersed with lots of laughter, Mr. Park shared stories about how he got into a lot of scuffles in Seoul for the work that he does.
HACKATHON: DAY ONE. Jetlagged, the four North Koreans and their facilitators, including myself, piled into cabs to head over to the hackathon venue where we had bagels, yogurt, and fruit for breakfast. "I don't know how you Americans could eat bread all day long. I need rice!" one North Korean guest said.  The other three laughed, and said that he brought microwaveable rice and kim-chi, a Korean staple side dish, with him in his luggage from Seoul. Another said, 'Don't you bring that kim-chi out here…the Americans will run away from you if you bring that out! Instead, hand it over to me. I'll eat it!"
Each of the four gave brief introductions about their individual defections, background stories, and their respective NGOs' work before the eight hack teams broke out to start brainstorming, coding, and creating their tech solutions to help bring information into North Korea.
Kim Heung Kwang is a North Korean defector and a former professor at Pyongyang Computer Technology University. He graduated from the Kim Chaek University of Technology in Pyongyang, where he majored in data processing. Kim pursued graduate  studies at Hamheung Computer College, where he studied operating systems, hardware technology and network theory. He spent 19 years training students for the North Korean regime's cyberwarfare units. Kim was also in charge of analyzing seized contraband South Korean television dramas and foreign books, until he was caught renting some of the classified loot to a friend. He escaped North Korea in 2003 through China and settled in Seoul. In 2008, he founded the North Korea Intellectuals Society, a group of high-level defectors that promotes freedom, democracy, and human rights for North Korea. As the executive director of NKIS, Kim conducts research on unification, formulates and critiques ideas on how to foster North Korean civil society, and cultivates the skills of North Korean defector intellectuals.
Park Yeonmi is a North Korean refugee and an expert on the country's black market economy. As a child, Park lived as part of North Korea's elite until the regime punished her father and banished him and his family to the northern part of the country, where poverty, starvation, and "disappearances" became a part of everyday life. Park and her family escaped North Korea through China and Mongolia in 2007. She is currently a media fellow at Freedom Factory, a think tank based in Seoul, and studies at Dongguk University. She co-hosts the "Casey and Yeon Mi Show,'' a podcast about North Korean issues, and is featured on "Now On My Way to Meet You," a TV show in which North Korean women discuss their past and present lives.
Choi Song Il is a North Korean refugee who worked as a dentist before escaping the country. Choi lived in China for two years until he was caught and repatriated back to North Korea, where he was incarcerated in a detention facility for six months. On his second attempt to escape, Choi successfully arrived in South Korea. He obtained an undergraduate degree from Yonsei University in management and worked in the private sector for five years. Determined to work for the rights of North Koreans, Choi joined the North Korea Strategy Center (NKSC) in 2010. Choi has conducted many research projects regarding the North Korean people's change of consciousness and oversees NKSC's North Korean field operations and media dissemination projects. He recently obtained a master's degree in political science with a special focus on North Korea.
Park Sang Hak is a North Korean defector and democracy activist. Park worked in a propaganda unit of the Kim Il Sung Socialist Youth League until 1999, when his father, a spy for the government, defected with his family to South Korea. Since then, Park has worked for the democratization of his homeland. He is the chairman of Fighters for a Free North Korea, an organization that uses helium-nitrogen balloons to float human rights and pro-democracy literature, DVDs, USB drives, and transistor radios from South Korea into North Korea. Park's educational efforts constitute such a serious threat to the Kim dictatorship's mass brainwashing system that he is known as "enemy zero". As a result, Park was the target of an assassination attempt in 2011 at the hands of a North Korean spy using poisoned needles.
Each of the eight teams broke into groups and sat around this warehouse space and spewed ideas about how they could get information in and out of the country. Ideas ranged from super low tech (e.g. slingshots to get USBs from China into North Korea across the Tumen River) to much more high tech ideas that used satellite networks to enable intra-country communication among North Koreans. My North Korean friends kept sharing their surprise over how so many non-ethnic Korean Americans were so passionate about coming up with solutions help inform North Koreans about the outside world. This hackathon scene, where people were scrambling to come up with ideas to help North Koreans,would never happen in South Korea, they said.
HACKATHON: DAY TWO.  We spent the morning speaking to journalists and chatting about different ideas over delicious Ritual coffee in the hackathon space. In the early afternoon, each of the eight teams presented their ideas for four minutes each and answered questions for two minutes each. You could see the winning team "Team SkyLife" present their idea in the photo below.
"The winners were Team Skylife, made up of Matthew Lee, a former Google employee now working on a stealth start-up in San Francisco, and Justice and Madison Suh, a 17-year-old brother-sister pair who had flown from Virginia to compete in the event. Their winning concept involved the use of Luneberg lens research to develop flat, iPad-sized satellite receivers that could be snuck into North Korea through smuggling routes on the Chinese border, or floated into the country via hydrogen balloons from South Korea. These portable, easily concealable devices would hook into the pre-existing coaxial and USB technology commonly found in North Korea and pick up signals from Skylife, a South Korean broadcaster that sends more than 200 channels of programming to customers in China. The panel of judges – consisting of North Korean defectors, Silicon Valley tech executives, and HRF senior staff – were impressed by the potential impact the concept could have on information flow into the world's most closed society." [HRF]
After the event ended, the different teams continued to develop their ideas in order to possibly implement them with the help of the North Koreans' contacts and NGOs. Afterwards, the North Korean guests and I went to a dinner with the San Francisco chapter of South Korea's National Reunification Advisory Council, who asked a lot of questions to our guests about their lives and experiences from defection to their assimilation process in South Korea.  Exhausted, the four guests, Henry Song, and I went to Twin Peaks close to midnight to try to catch a glimpse of the city through the fog. Though we couldn't see past 5 feet in front of us, it was nice to "drink the clouds" as Mr. Kim said.
POST HACKATHON: A few of the guests stayed for the day after the hackathon, so we went sightseeing. Alex Gladstein, an associate at HRF, graciously drove us around San Francisco. It was so nice to be back in the city I lived in for two years!  Wael Ghonim, the Googler who was credited to having a significant impact on the Egyption Revolution in 2011, hosted us along with his two colleagues Osman and Karim, for lunch at a *delicious* Middle Eastern restaurant in Sunnyvale. Over lamb and yogurt, we talked about shadow internet and its various applications. After having baklava to finish our meal, our team drove up to Stanford to check out its beautiful campus. We continued to drive north around Corona Heights, Hayes valley (my old neighborhood!), and had coffee, beer, and wine to enjoy the afternoon.
Spending four full days with old and new friends from North Korea centered on the idea to bring information into North Korea was both heartbreaking and inspiring.  If you are interested in helping any of these organizations, please let me know!
---
See below for news articles about the hackathon:
Silicon Valley Takes on North Korea
Hackers design clandestine aerials to help North Koreans watch banned TV
Can Hackers Help Save North Korea?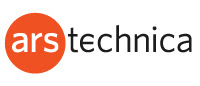 Idea to develop flat TV antennas wins "Hack North Korea" competition
How Silicon Valley wants to hack North Korea
Plan for Secret Satellite Receivers Wins Hackathon to Help North Korea
Hack North Korea: Silicon Valley Wants To Bring Information To Pariah State